Pure Aluminum 99.4%
Reflects 97% Radiation heat
Energy Saving 60%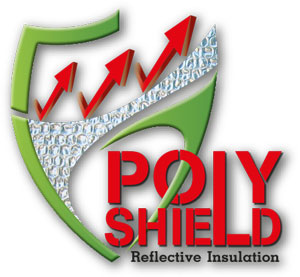 Reflects 97% Radiation heat
The especially Reflective Insulation for factories, buildings and homes.
PolyShield™ Reflective insulation with International standard Quality for Thai people At a reasonable price. Produced from 99.4% pure aluminum foil on both sides with emissivity from 0.03-0.05. The core is Polyethylene (the same type used for food packaging) which does not
cause allergies. Or irritated No fibers, non-toxic, carcinogenic, environmentally friendly, convenient to install, suitable for homes, factories or buildings that have heat problems.
PolyShield™ Reflective Insulation help to reduce the amount of heat transmitted into the building well. Pass the green building standard testing To reduce energy efficiency from air conditioners by up to 50% in residential buildings and 60% for office buildings factory Long service life.
Be confident of the long-term performance of PolyShield™ Reflective Insulation that has been tested under real-life conditions, not absorbing water, moisture, not deteriorating, not dust, is worth the investment with 7-year product quality guarantee.
PolyShield™ Reflective insulation is designed to be lightweight and thin. That help to reduce transportation costs Storage and installation Including passing the fire prevention test And smoke generation according to international standards.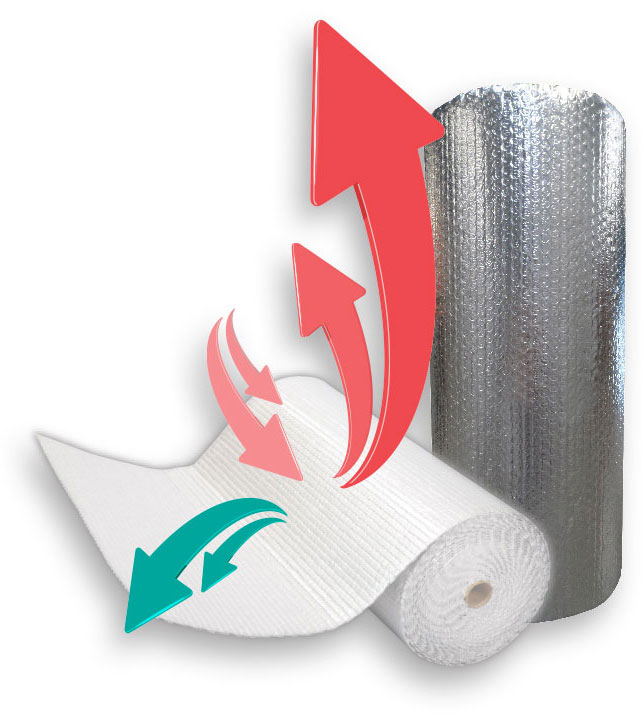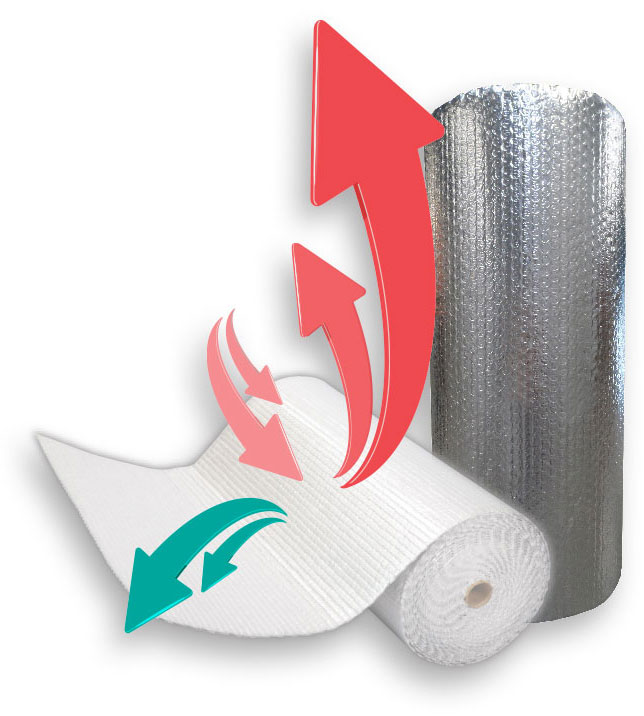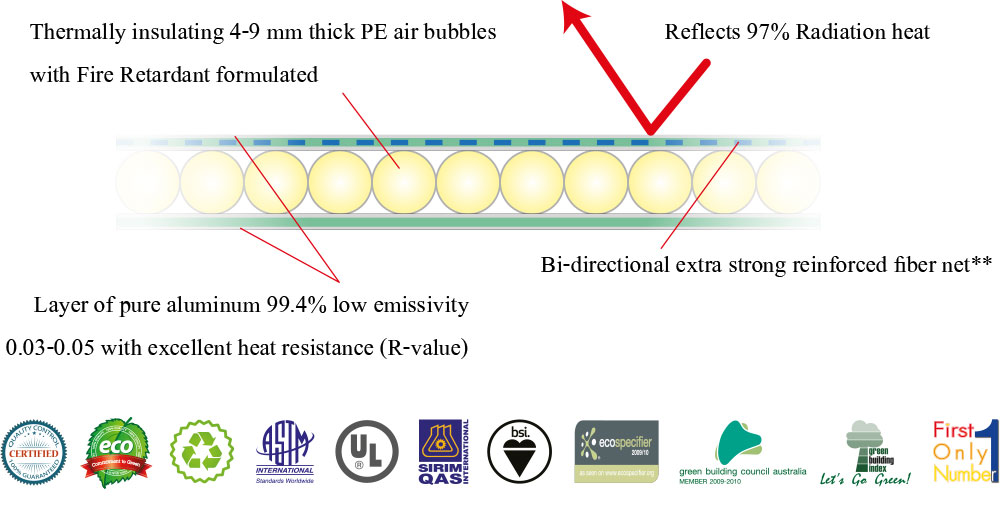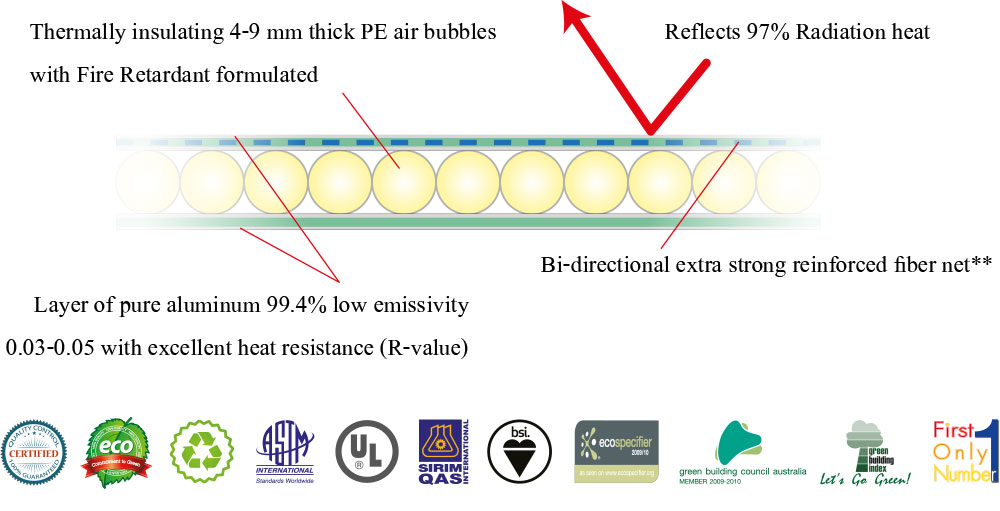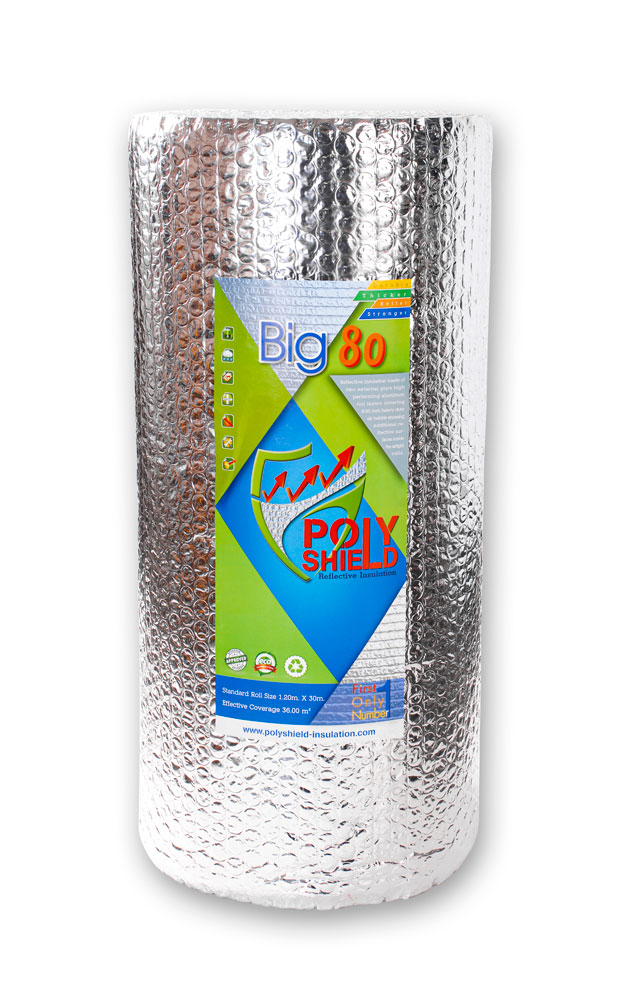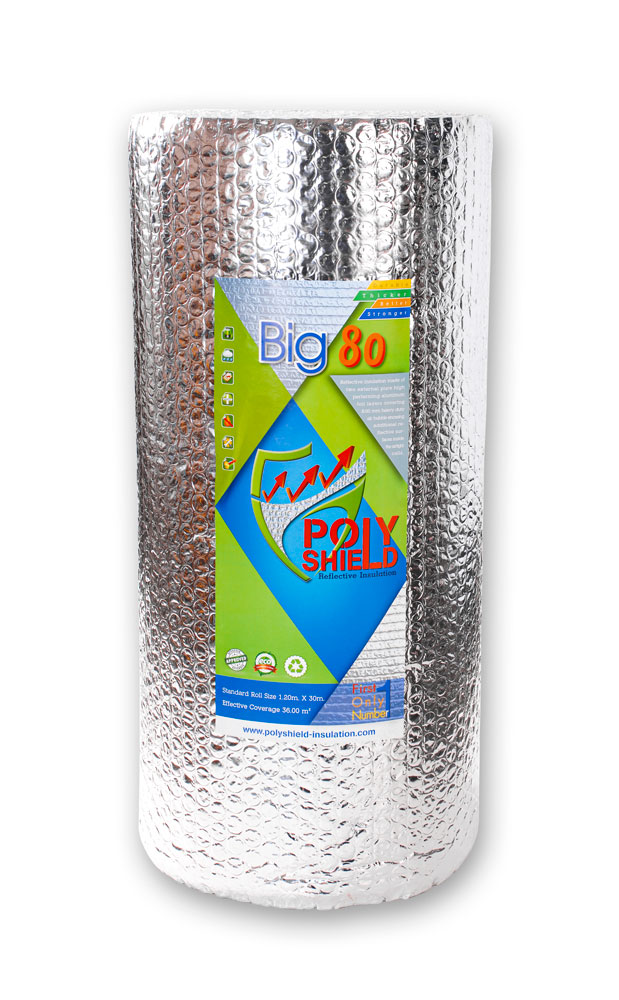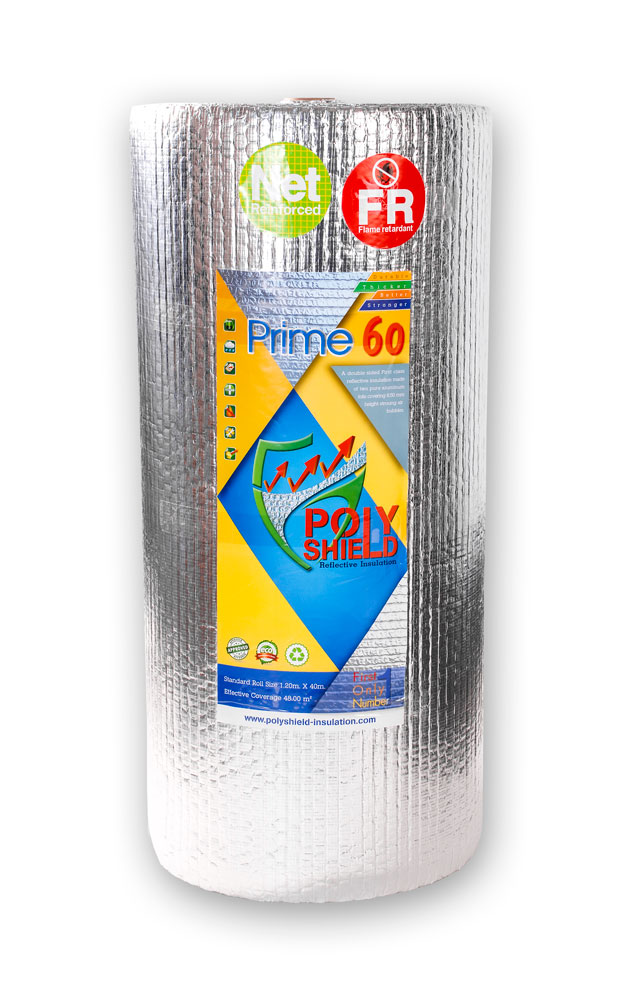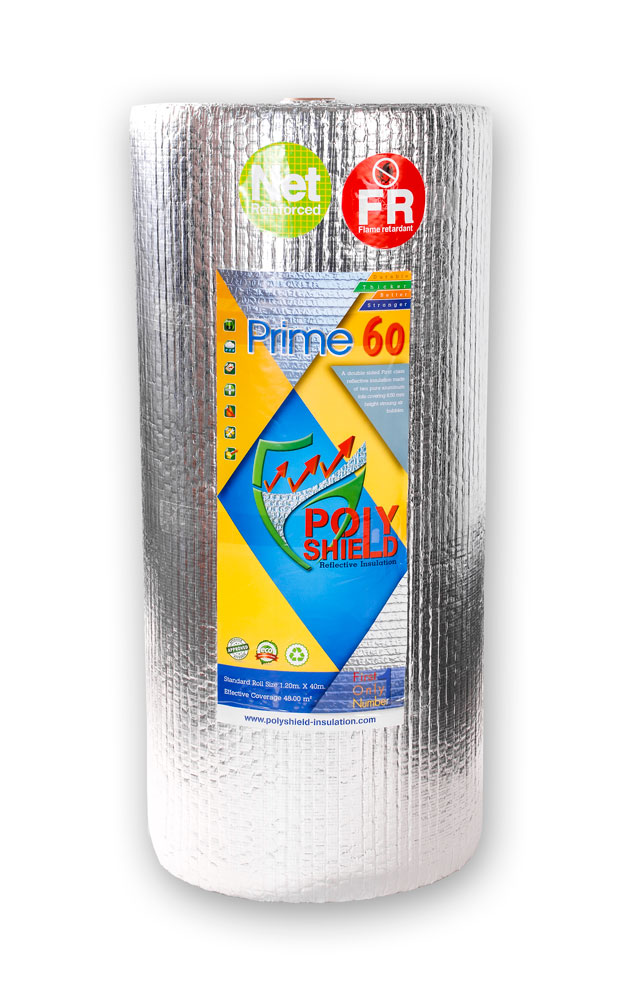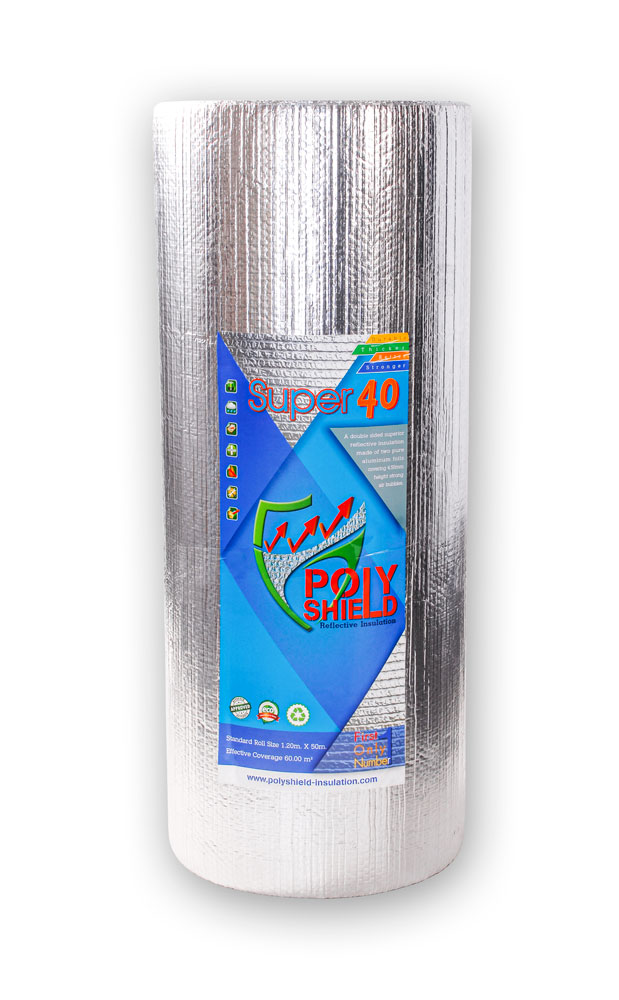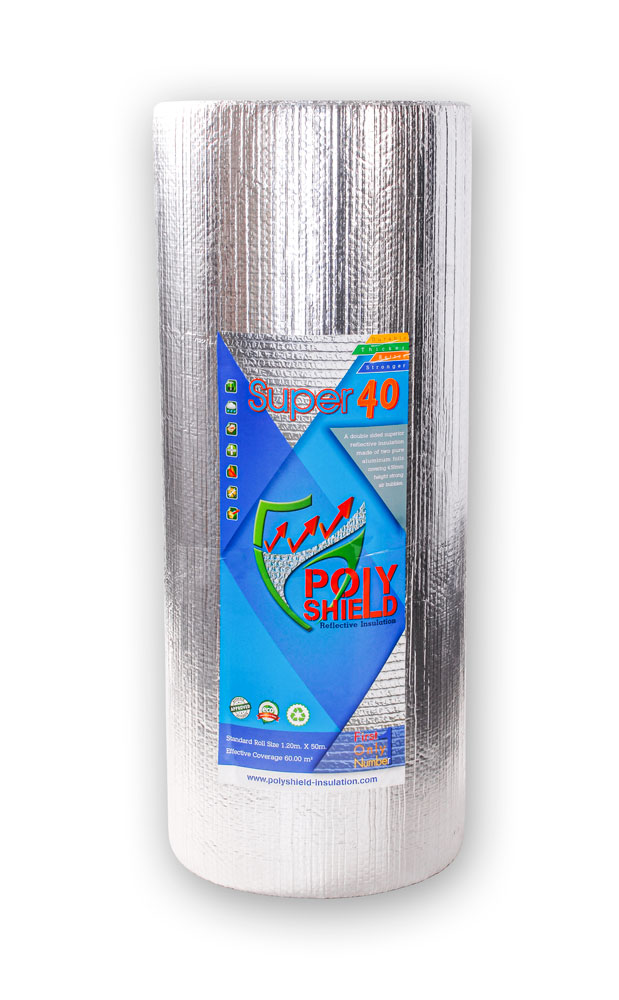 Under Purlin Installation